Taiku Arishima is a Shinigami of the Gotei 13.
Taiku Arishima
Status
Alive
Reddit Username
Taiku_Arishima
Race
Shinigami
Gender
Male
Height
5"9'
Weight
9st 7
Blood Type
AB
Family
Arishima
Professional Status
Base of Operations
Seireitei
Affiliation
Gotei 13, Soul Society
Division
12
Position
Unseated
Partner
Kokishin Nengen - Captain

Sumiko Hadashi - Lieutenant

Alignment
Lawful Neutral
Zanpakutō
Release Command
発明する Hatsumei suru (Invent)
Shikai
美しい技術 Utsukushī gijutsu (Beautiful technology)
Bankai
None
Sealed Weapon
Scalpel
Name: Taiku Arishima
Nicknames: Tai
Age: 105
D.O.B: 11th November
Race: Shinigami
Gender: Male
Blood Type: AB
Marital Status: Single
Appearance
Edit
Height: 5'9"
Weight: .9st7
Hair: Shaggy blue
Eyes: Greyblue
Skin: Pale
Body type: Slim
Personality
Edit
Taiku is a quiet and shy individual, he enjoys his work as does as he is told, he is polite and appears kind, although he's quite anxious around people and would prefer to stay hidden away within Squad 12.
Powers and Abilities
Edit
美しい技術 Utsukushī gijutsu (Beautiful technology)
Edit
Utsukushī gijutsu in sealed form is a scalpel

. 

Edit
Release command: 発明する Hatsumei suru (Invent)
Statistics

Edit
NV-1
STAT
POINTS
HAN
3
REI
11
HAK
3
SEI
11
BUK
5
HOH
7
Base points
40
Earned
0 (Master Log)
Points spent on abilities
0
Total
40
Theme Song: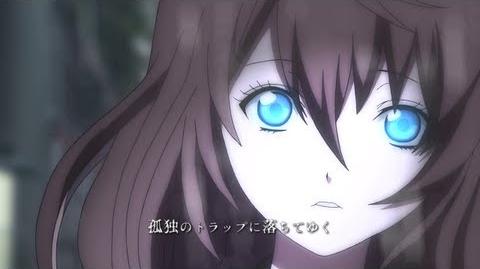 Ad blocker interference detected!
Wikia is a free-to-use site that makes money from advertising. We have a modified experience for viewers using ad blockers

Wikia is not accessible if you've made further modifications. Remove the custom ad blocker rule(s) and the page will load as expected.