Switzy
Reddit Username
Babysollux
Race
Soul/Shinigami
Birthday
December 23
Gender
Unknown :3
Height
5 (almost 1 inch)
Weight
83 pounds
Professional Status
Zanpakutō
Appearance
Edit
Remington has messy brown hair and brown greenish/bluish colored eyes. He is five feet and almost one inch. He is a very thin and has long legs. He looks to be about only fifteen years old. He wears jeans that usually have holes in them and his jacket (As shown in the picture.) He looks homeless by the way he dresses and his feet are usually black from dirt from lack of shoes. He loves his old jacket and would never let anthing happen to it and is rarely seen not wearing it.
Personality
Edit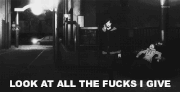 Remington is a chill person. Remington usually prefers being called Switzy. He seems like a pretty non-caring person. He always has a kind of "I don't care" vibe even though he can be very high strung at times.
To Be Written
Abilities
Edit
Unknown
NV-1
STAT
POINTS
HAN
6
REI
6
HAK
6
SEI
8
BUK
6
HOH
8
Base points
40
Earned
0 (Master Log)
Points spent on abilities
0
Total
40
Ad blocker interference detected!
Wikia is a free-to-use site that makes money from advertising. We have a modified experience for viewers using ad blockers

Wikia is not accessible if you've made further modifications. Remove the custom ad blocker rule(s) and the page will load as expected.